The smart Ptcl APP is now better than ever, with the range of wonderful features and wide range of channels. You can stream your videos, live shows, and favorite dramas for just Rs.99/- (Exclusive of Tax).
 Must Check: Check PTCL Smart TV
You can enjoy 100 of channels through your Smart Phone, Tablets (Android & iOS) and PCs through Google chrome, Internet Explore and whatever you want to use.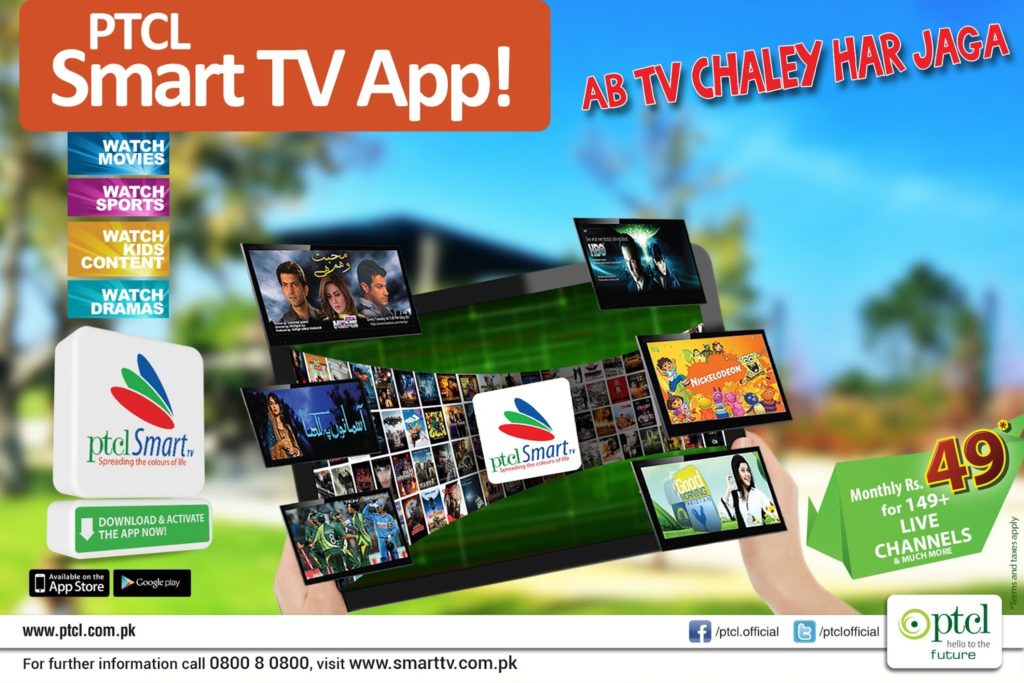 The Smart TV App is completely FREE for CharJi or 4Mbps and above internet package users. PTCL Smart Tv App is completely Free for CharJi or 4MBPS users.Features
100+ Channels
Time Shift TV
TV on Demand
Video on Demand
Personal Video Recorder
How To buy
To buy/download go to Android Play Store or Apple App store.
 Download Installation Guide for Android
 For more Information visit: Smarttv.com.pk
You Can Aslo Check And Download Your PTCL Bills: Ptclbills.pk